In Berlin took place European Regional Round-table on Beneficial Ownership Transparency
17.05.19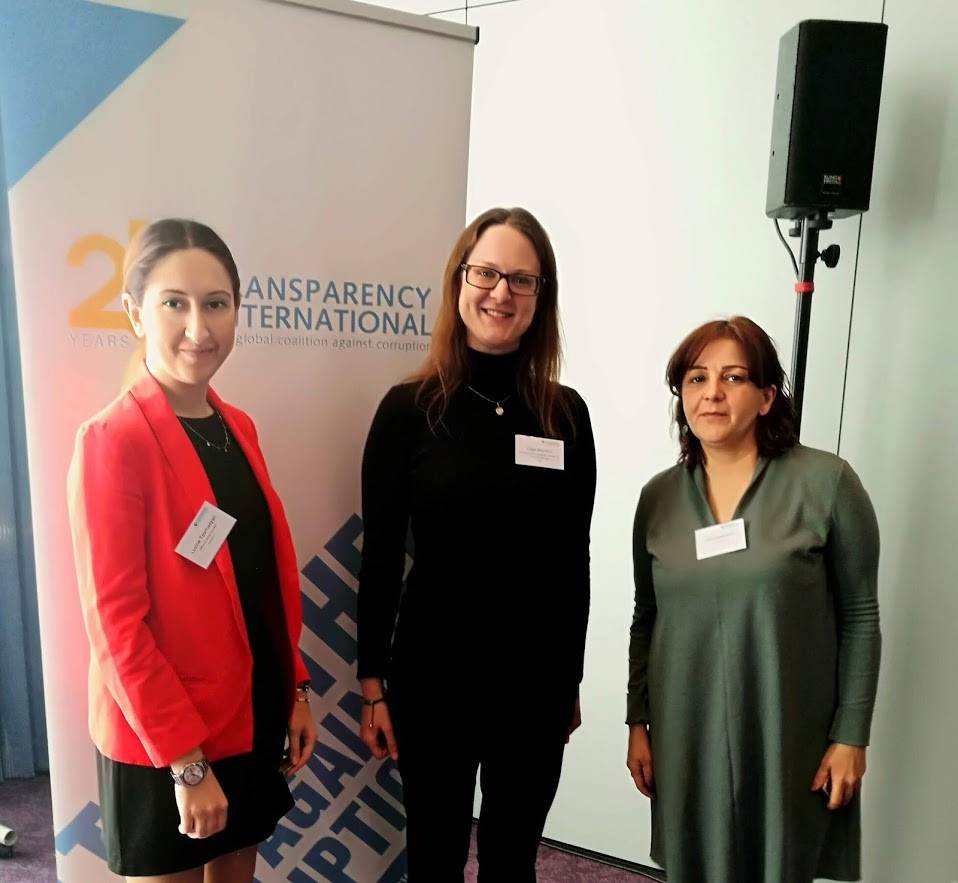 Sona Ayvazyan, EITI MSG member, Executive Director of Transparency International Anticorruption Center and Lusine Tovmasyan, Head of EITI Secretariat in Armenia attended European Regional Round-table on Beneficial Ownership Transparency, which took place in Berlin on 15-16 May, 2009, organized by Transparency International in the scope of Open Government Partnership.
The purpose of the Roundtable was to present the experiences and challenges faced in the process of disclosure of beneficial owners, publishing data, ensuring confidentiality of personal data, and verification of disclosed data. At the meeting, representatives of the UK, Germany, Latvia, Slovakia, Spain, France, Armenia, as well as the Open Government Partnership, Transparency International and other organizations presented the work done in the countries of the European Region so far, discussed existing issues and offered solutions for improving the process of setting up beneficial owners' registers in line with open data principle.
Note, that Armenia will publish the register of beneficial owners of companies operating in metal mining sector the framework of the EITI implementation in Armenia.
In Berlin took place European Regional Round-table on Beneficial Ownership Transparency

In Berlin took place European Regional Round-table on Beneficial Ownership Transparency

In Berlin took place European Regional Round-table on Beneficial Ownership Transparency

In Berlin took place European Regional Round-table on Beneficial Ownership Transparency