Workshop "Beneficial Ownership in the Asia and Pacific Region" was held in Manila
22.03.19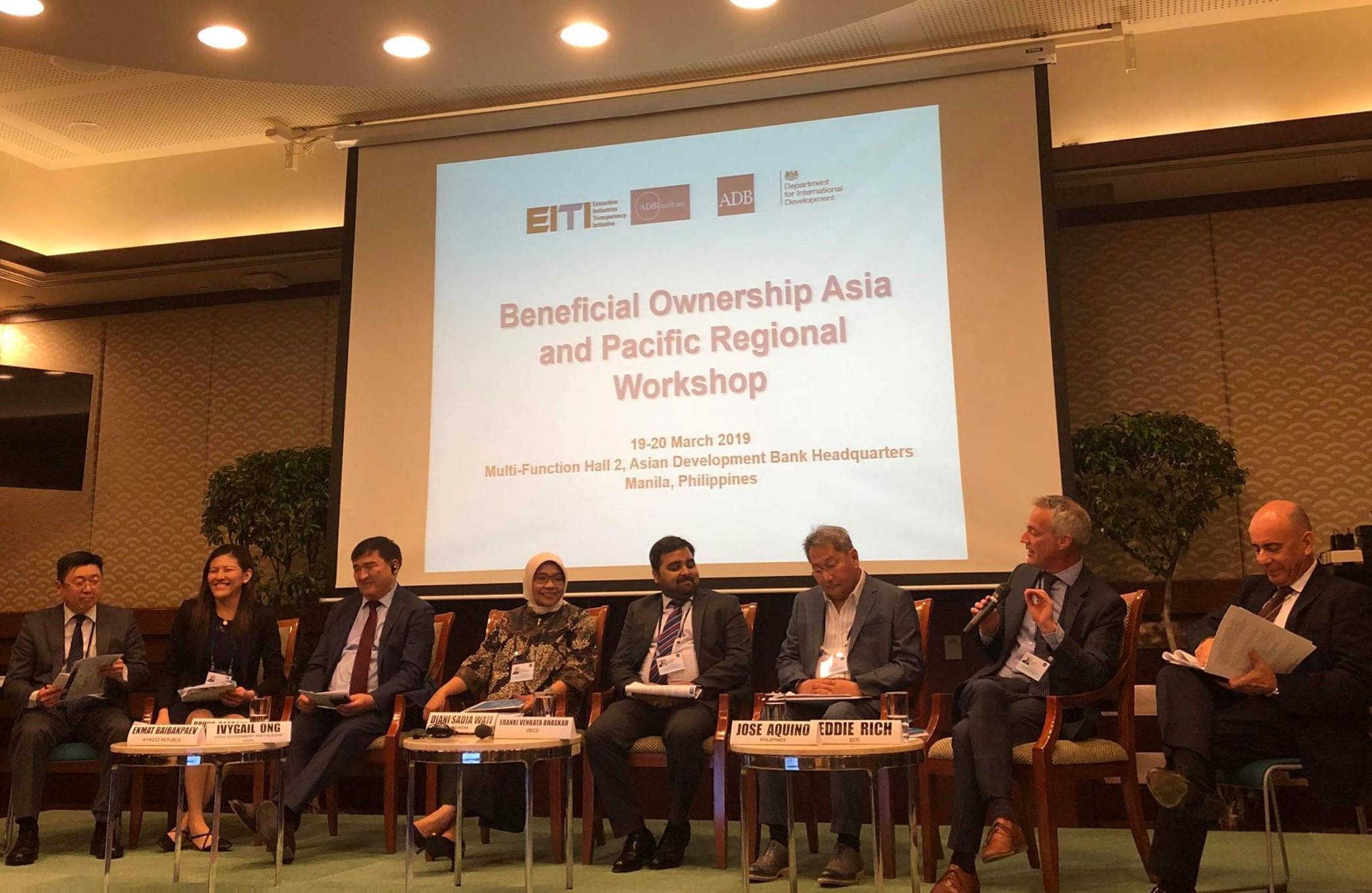 On March 19-20, a two-day workshop entitled "Beneficial Ownership in Asia and the Pacific Region" was held in Manila, the capital of the Philippines.
The Armenian Delegation was composed of the representatives of the Extractive Industries Transparency Initiative (EITI) Secretariat, the Ministry of Justice of the Republic of Armenia, the German Society for International Cooperation (GIZ) and the journalistic community.
Arpine Sargsyan, representative of the Anti-Corruption and Penitentiary Policy Development Department of the Ministry of Justice of the Republic of Armenia, also presented the system of declaration of income of high-ranking officials in Armenia.
During the workshop, the countries of the region presented the steps undertaken in the framework of the EITI, legislative initiatives, as well as the strengths and weaknesses of the already introduced systems.
During a separate meeting with Stephen Webster, Director of Corporate Transparency and Registry Reform of the United Kingdom Department for Business, Energy and Industrial Strategy, Lilia Shushanyan, National Coordinator of the EITI of Armenia and Gor Khachatryan, GIZ adviser also discussed the experience of the United Kingdom. At the same time an agreement was reached on the establishment of continuous cooperation for the exchange of experience.
Beneficial Ownership Asia and Pacific Regional Workshop was held in Philippines

Beneficial Ownership Asia and Pacific Regional Workshop was held in Philippines

Beneficial Ownership Asia and Pacific Regional Workshop was held in Philippines

Beneficial Ownership Asia and Pacific Regional Workshop was held in Philippines

Beneficial Ownership Asia and Pacific Regional Workshop was held in Philippines

Beneficial Ownership Asia and Pacific Regional Workshop was held in Philippines

Beneficial Ownership Asia and Pacific Regional Workshop was held in Philippines

Beneficial Ownership Asia and Pacific Regional Workshop was held in Philippines