During MSG meeting approved Armenia's 2017 1st quarter EITI report
05.05.17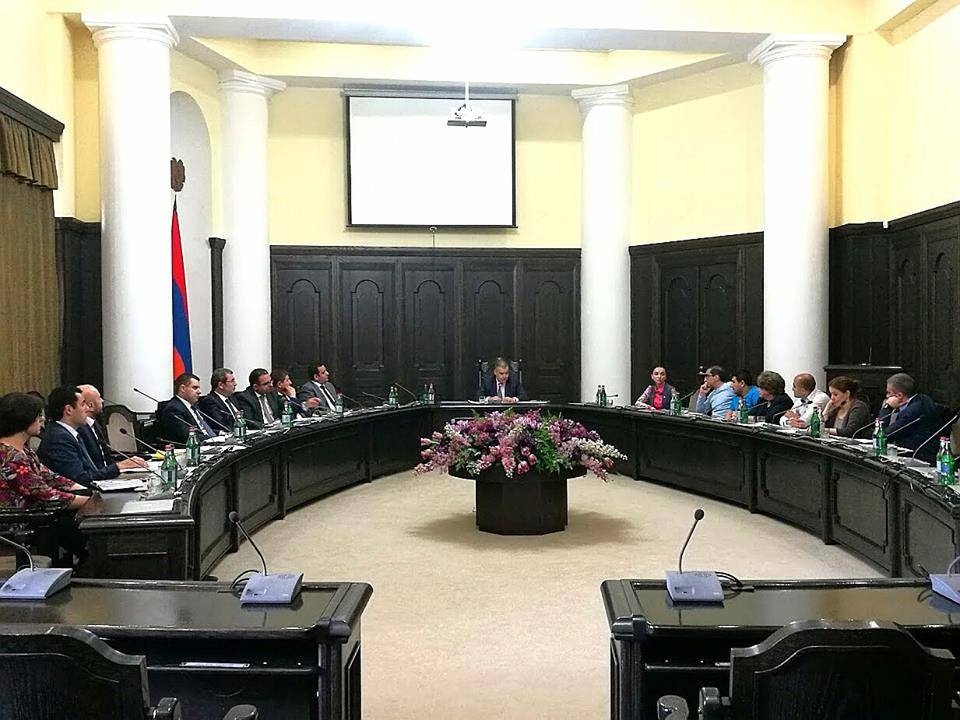 On May 5, the EITI Multi-stakeholder Group held an EITI MSG meeting chaired by the Minister-Chief of Government Staff David Haroutunyan.
The MSG approved Armenia's 2017 1st quarter EITI report and the EITI action plan for the next 3 months.
The MSG members and meeting participants also discussed a number of issues regarding EITI implementation.
During MSG meeting approved Armenia's 2017 1st quarter EITI report

During MSG meeting approved Armenia's 2017 1st quarter EITI report

During MSG meeting approved Armenia's 2017 1st quarter EITI report